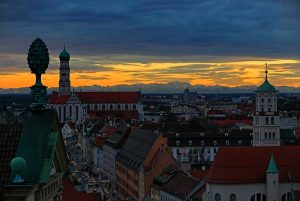 Starting from Wednesday 4th, until the Friday 6th, the city of Augsburg will be hosting the partners of SORAPS for their second project meeting.
The end of the first year of the project becomes closer and partners want to discuss about the challenges faced in this period in order to improve the implementation. Beside the management tasks that are constitutive part of project meetings, partners would like, in particular, to deepen the opportunities that this project offers in terms of exploitation, considering the relevance of the topic addressed at this particular historical moment in Europe and worldwide. In fact, stereotypes and prejudices not adequately addressed lead to an increase of intolerance that we are witnessing today. Education and cultural awareness, of children and youth in particular, are the main and the priority channel through which we need to heal and to work on further prevention of this intolerance.
That is what the SORAPS is about!